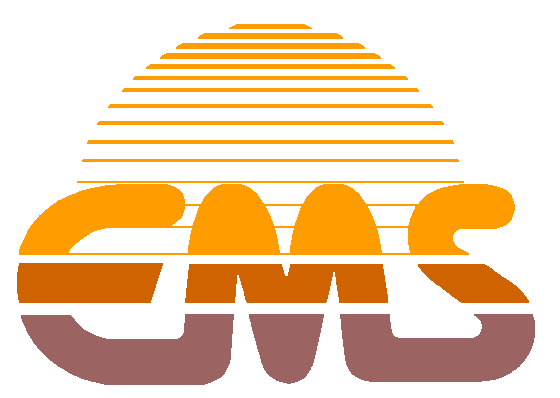 By John R. Hall
Of The News Staff
The EMS Goal: Keep Employees Busy and Happy

CLEVELAND – Winning awards can become very habit-forming for the people at Energy Management Specialists Inc. (EMS) of Cleveland, Ohio. It was just one year ago that the company won the "Training Excellence Award" from the Air Conditioning Contractors of America (ACCA). This year, they are one of the winners of The News' "2002 Best Contractor to Work For Award."
And according to EMS owner Alan J. Guzik, the experience of winning any award is "very humbling." "There is nothing more gratifying than being appreciated for your work," he added.
This year's winner from the Midwest/Great Lakes region was selected for a number of important reasons, including a comprehensive in-house training program for technicians, entitled Environmental Technician Training University (ETTU), for which it won the ACCA award; and for its commitment to the personal and professional success of its employees.
EMS employs a total of 26 employees, including 19 service technicians and installers. EMS is 100% commercial and its market is divided between service, mechanical and building automation systems.
One of the cornerstones of the EMS foundation began the same day that Guzik opened his doors 23 years ago. "When we went into business in 1980, our goal was to be the best," he added. "And I wanted to be a place where our people could work 52 weeks a year."
It is a philosophy that has been handed down to Guzik's two sons, Alan and Joseph, who also help run the company. Guzik's right-hand man and eventual successor is Marc Mapel, Chief Operations Officer. Mapel said he started out as a service technician with EMS 14 years ago. His career has been one big learning curve.
"I have learned endless things about sales, service and management," he added. "Working here has been an opportunity for me to grow. Before I came to EMS I was a service tech for another company for seven years. I learned more in one year here than in seven years at the other job."
TRAINING IS THE KEY
EMS has a mission statement that goes along with its in-house ETTU program. It reads "Every senior technician who works for EMS will be a mentor, coach and a teacher." Guzik places a great deal of faith in the mentoring program – and consequently a great deal of faith in his senior technicians.
He said that his five senior technicians have developed a 20-point "creed" (see sidebar). In order to make it into the "elite" circle of senior technicians, one has to be invited by existing members. There are many reasons for this -- perhaps the most important one is that a senior technician must display a number of leadership qualities – including those of a teacher.
"If a technician goes to a local class [taught by Carrier or Copeland], I expect them to be able to come back and teach the class," said Guzik.
It also helps when there are adequate training facilities, too. EMS has a well-equipped 1,300 square-foot training center with a lab that "supports the training program nicely" according to Guzik.
"Training has a lot to do with our success," added Mapel. "We probably do more in-house training than anyone in our area. When I came here I was amazed at how much the company teaches."
Mapel said that he prefers to teach someone from scratch, opting to avoid people who may have picked up different habits from other companies. Guzik agreed, saying that the training program is well ordered and systematic.
"The first lesson in our apprenticeship program is to teach soft skills," he added. "We also teach our people to sell. When we are in a customer's business, we are on their clock and if a service tech can sell, it cuts down on administrative costs."
Guzik introduces apprentices to the HVACR trade by having them study "Heating and Cooling Essentials" by Killinger. "We can do the whole book in 22 weeks – covering two chapters a week," Guzik said. "This type of training is less intimidating than using larger, bulkier textbooks."
Guzik said that a well-trained technician cuts down on the likelihood of callbacks, adding that EMS' warranty and callback costs are less than 1%. "I can afford to run a good training program because of the money saved by fewer callbacks," he added.
AND IT'S NOT JUST TRAINING
Guzik attributes a big part of the company's success to its Preventive Maintenance (PM) programs – which keeps the cash flowing and technicians busy all year. "You won't see our phone number on our trucks or find us in the Yellow Pages," he said. "All of our customers are PM customers. Our guys like this because we seldom get emergency calls.
"We get our customers from referrals. We like to bring on clients and extend our services to them. Our drive is to do factory service – warranties and start-ups."
Guzik prefers to talk a lot about the company training programs and PM programs but there are other things that keep employees happy and goal-oriented at EMS.
The benefits package includes the "basics" such as paid health care, company vehicles, tool accounts, cell phones, awards, regular performance reviews and yearly wage increases. Beyond that EMS offers a profit-sharing retirement program, employee appreciation events, parties, birthday and anniversary recognitions and gifts.
Marianne VanGieson, EMS Secretary/Treasurer, summed up what it is like to work for Guzik.
"Al has stuck by me," she said. "He let me make my own choices as to what I was going to become and always told me it was up to me to set my goals and achieve them. His dedication to my education and achievement -- because of my goals – has made me a good leader, employee and friend.
"Today I have new challenges and even more to learn than I ever thought possible."
That same philosophy has also transcended from Guzik to Mapel. "I am firmly committed to the guys who work for me," added Mapel.
And EMS customers appreciate the treatment they receive, too. On the day The News visited EMS, one of its best customers stopped in to watch the award presentation.
Keith Roberts and Robert Davenport from Huntington National Bank talked about their relationship with EMS.
"EMS is more than just an HVACR contractor, they are a problem solver," said Roberts, Huntington Bank Regional Facility Manager. "We measure our contractors like we measure our employees – and EMS rates at the top. We put out bids for our HVACR work and EMS is always very competitive – even after 20 years of working with them."
So what will Guzik do when he is ready to step aside and slow down a bit? "I have eight grandchildren," he laughed. "And I have a enormous collection of political items that I started collecting back in 1948. I'd like to research the possibilities of selling collection."
Any takers?
Company Profile I Service Expertise I Building Automation Systems I Mechanical Contracting
Planned Maintenance Service I Case Studies I Training I Positions Available I Contact Us I Home
Associations & Manufacturers Reps.
© 2002 by Energy Management Specialists, Inc. OH License #20503
15800 Industrial Parkway, Cleveland, OH 44135 USA
(216) 676-9045 / marianne@energyman.com